Description
API 5CT spiral welded steel pipe Product Description:
A spiral welded steel pipe is a steel pipe which is welded and formed by bending a steel strip or a steel plate into a circular shape or a square shape. According to different welding methods, it can be divided into arc welded pipe, high frequency or low frequency electric resistance welded pipe, gas welded pipe, furnace welded pipe, Bondi pipe and so on. According to the shape of the weld, it can be divided into straight welded pipe and spiral welded pipe. Electric welded steel pipes are used in oil drilling and machinery manufacturing. Furnace welded pipe can be used as water gas pipe, etc., large diameter straight seam welded pipe is used for high pressure oil and gas transportation, etc.; spiral welded pipe is used for oil and gas transportation, pipe pile, pier and so on. Welded steel pipes have lower cost and higher production efficiency than seamless steel pipes.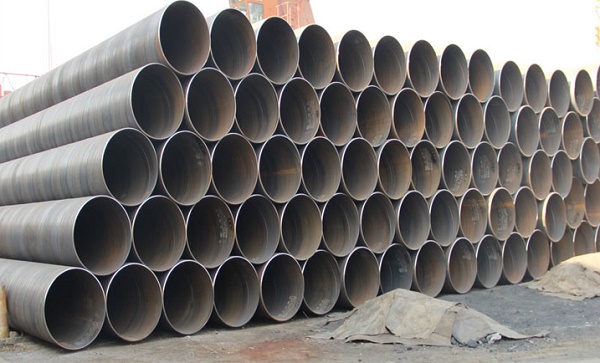 1. Commodity: spiral steel pipe for piling
2. Specification: Executive Standard: ASTM A 252, ASTM A53, EN10217, SY/T5037, Sy/T 5040, IS1978
3. Material: Gr1, Gr 2, Gr3, GrA, GrB, GrC, S235JR, S235, ST37, ST52
4. Outer Diameter: 219mm-4064mm
Wall Thickness: 3.2mm-30mm
5. Surface treatment: Painting, oil coating, Anti-corrosion & Insulation.
6. Ends: Pipe cap, Beveled edges or plain end, the protection of pipe end, anyway according to customers' requirement.
7. Package: Bulk cargo, pipe cap, steel strips bundled
8. Delivery time: According to the quantity
Wall thickness and Weight per meter of Some spiral welded steel pipe Specification
| | | |
| --- | --- | --- |
| Specification (mm) | Wall thickness (mm) | Weight per meter |
| 630 | 6 | 92.83 |
| 630 | 7 | 108.05 |
| 630 | 8 | 123.22 |
| 630 | 9 | 138.33 |
| 630 | 10 | 153.4 |
| 529 | 6 | 77.89 |
| 529 | 7 | 90.61 |
| 529 | 8 | 103.29 |
| 529 | 9 | 115.92 |
| 529 | 10 | 128.49 |
| 478 | 6 | 70.34 |
| 478 | 7 | 81.81 |
| 478 | 8 | 93.23 |
| 478 | 9 | 104.6 |
| 478 | 10 | 115.92 |