Description
STD Welded 304 Spiral Steel Pipe Product Description:
Spiral welded pipe: It is made by rolling a low carbon carbon structural steel or a low alloy structural steel strip into a tube blank at a certain angle of a helix (called a forming angle), and then welding the pipe seam, which can be used in a narrower manner. Strip steel for the production of large diameter steel pipes. The specification shall be expressed by the outer diameter * wall thickness. The welded pipe shall ensure that the hydraulic pressure test, the tensile strength of the weld and the cold bending performance are in compliance with the regulations.
Commonly used standards for spiral steel pipes are generally divided into: SY/T5037-2000 (partial standard, also called spiral seam submerged arc welded steel pipe for ordinary fluid conveying pipeline), GB/T9711.1-1997 (national standard, also called oil and gas industrial conveying steel pipe) Technical conditions for delivery Part I: Class A steel pipe (rigid requirements are GB/T9711.2 Class B steel pipe)), API-5L (American Petroleum Institute, also called pipeline steel pipe; which is divided into two grades of PSL1 and PSL2), SY/T5040-92 (spiral submerged arc welded steel pipe for piles).
1. Commodity: spiral steel pipe for piling
2. Specification: Executive Standard: ASTM A 252, ASTM A53, EN10217, SY/T5037, Sy/T 5040, IS1978
3. Material: Gr1, Gr 2, Gr3, GrA, GrB, GrC, S235JR, S235, ST37, ST52
4. Outer Diameter: 219mm-4064mm
Wall Thickness: 3.2mm-30mm
5. Surface treatment: Painting, oil coating, Anti-corrosion & Insulation.
6. Ends: Pipe cap, Beveled edges or plain end, the protection of pipe end, anyway according to customers' requirement.
7. Package: Bulk cargo, pipe cap, steel strips bundled
8. Delivery time: According to the quantity
High quality and low price STD Welded 304 Spiral Steel Pipe product: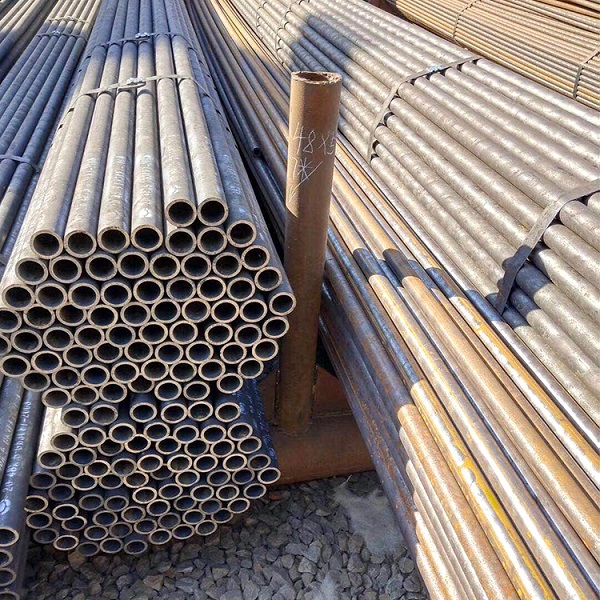 Advantages of STD Welded 304 Spiral Steel Pipe:
(1) Under the same pressure conditions, the spiral weld is subjected to less stress than the straight seam, which is 75% to 90% of the straight seam welded pipe, and thus can withstand a large pressure. Compared with the straight seam welded pipe of the same outer diameter, the wall thickness can be reduced by 10% to 25% under the same pressure.
(2) Steel pipes of the same width can be used to produce steel pipes of different diameters, especially for producing large diameter steel pipes with narrow strip steel.
(3) The size is accurate, the general diameter tolerance is not more than 0.12%, the deflection is less than 1/2000, and the ellipticity is less than 1%. Generally, the sizing and straightening process can be omitted.
(4) It is easy to realize mechanization and automation.
(5) Compared with the straight seam welded pipe, it is flexible in operation and easy to change the variety.
(6) It can be continuously produced. In theory, it can produce infinitely long steel pipes, with small loss of cutting head and tail cutting, which can improve the utilization rate of metal by 6% to 8%.
(7) The equipment is light in weight and has low initial investment. It can be made into a trailer-type mobile unit, and the welded pipe can be directly produced at the construction site where the pipeline is laid.