Description
AISI 2B finish 201 304 316L 309S 430 stainless steel coil Description: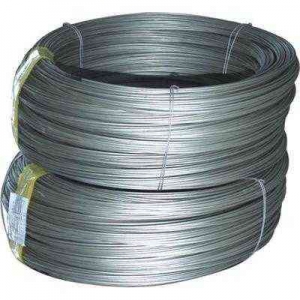 Stainless steel wire is classified according to the shape of the section, mainly including circle, square, moment, triangle, ellipse, flat, trapezoid, zigzag, etc.; according to the size classification, there are extra fine <0.1 mm, thinner 0.1~0.5 mm, fine 0.5~1.5 mm. Medium 1.5~3.0mm, coarse 3.0~6.0mm, coarser 6.0~8.0mm, extra coarse>8.0mm; classified by intensity, low strength <390MPa, lower strength 390~785MPa, normal strength 785 ~1225 MPa, higher strength 1225~1960 MPa, high intensity 1960~3135 MPa, extra high strength >3135 MPa; sorted by purpose: ordinary quality steel wire including welding rod, nail making, net making, packaging and printing Industrial steel wire, cold forging steel wire for cold rivet rivets, screws, etc., electrical steel includes special steel wire for the production of overhead communication lines, steel core aluminum stranded wire, textile wire for textile industry including coarse comb, heald 013, clothing and Needle wire, rope wire for the production of wire rope and spokes, spring wire including spring and spring washer, piano and tire, cord and transport tape steel, structural wire refers to the watch industry, ball, automatic machine free cutting wire, Stainless steel wire includes the above Stainless steel wire and surgical implants, resistance alloy wire for a heater element, a resistor element, tool steel wire comprising a steel wire and footwear.
1)Grade:SGCC DX51D,DC51D
2)Thickness:0.15—3.5mm
3)Width:600—1500mm
4)Zinc Coating:50-150g/m2
5)Technique:Zinc and Aluminum alloy Coating
6)Application:General use, construction industry, household appliance industry,

automobile industry and industrial instruments.
7)Surface Treatments:Chromic acid,oiled, bright finish.
8)Spangle:Spangle Free/Min Spangle.
9)Coil Weight:4 tons or as per customer required
10)Coil ID:508mm
AISI 2B finish 201 304 316L 309S 430 stainless steel coil Advantages:
1、We have our own factory to produce our AISI 2B finish 201 304 316L 309S 430 stainless steel coil products.
2、We have a number of excellent line service team.
3、We offer a full range of quality assurance services.
FAQ:
Q: May I have some AISI 2B finish 201 304 316L 309S 430 stainless steel coil samples before bulk order?
A: Yes, you can. We can arrange the shipment according to your requirements.
Q: Do you have quality control?
A: Sure. We have the most advanced testing equipment for very strict quality control.
Q:How about the delivery?
A: By containers on ship or railway wagon ,and bulk ship . Safe and cost effective way of delivery .
Q:What about the lead time for mass production?
A:Honestly, it depends on the order quantity and the season you place the order.
Contact US:
Phone: +86 186 220 88833
Email: [email protected]
Fax: 86-22-28897589