Description
Q235B spiral steel pipe product description:
Q235B spiral steel pipe is a common materials in spiral tubes. It is a spiral seam steel pipe which It is based on strip coiled sheet and is extruded at room temperature, and welded by automatic double-wire double-sided submerged arc welding process.
Common standards of spiral steel pipes are generally divided into: SY/T5037-2000 (partial standard, also called spiral seam submerged arc welded steel pipe for ordinary fluid conveying pipeline), GB/T9711.1-1997 (national standard, also called oil and gas industrial conveying steel pipe) Technical conditions for delivery Part I: Class A steel pipe (rigid requirements are GB/T9711.2 Class B steel pipe)), API-5L (American Petroleum Institute, also called pipeline steel pipe; which is divided into two grades of PSL1 and PSL2), SY/T5040-92 (spiral submerged arc welded steel pipe for piles).
Straight seam welded steel pipe has simple production process, high production efficiency, low cost and rapid development. The strength of the spiral welded pipe is generally higher than that of the straight welded pipe. It is possible to produce a welded pipe with a larger diameter by using a narrow blank, and it is also possible to produce a welded pipe having a different pipe diameter with a blank of the same width. However, compared with the straight pipe of the same length, the weld length is increased by 30 to 100%, and the production speed is low. Therefore, most of the smaller diameter welded pipes are straight seam welded, and the large diameter welded pipes are mostly spiral welded.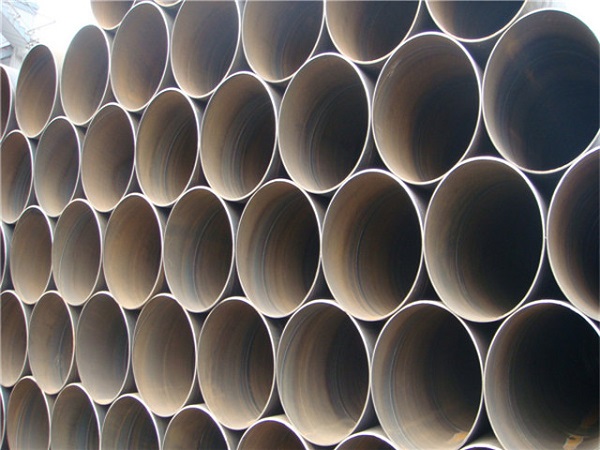 1. Commodity: spiral steel pipe for piling
2. Specification: Executive Standard: ASTM A 252, ASTM A53, EN10217, SY/T5037, Sy/T 5040, IS1978
3. Material: Gr1, Gr 2, Gr3, GrA, GrB, GrC, S235JR, S235, ST37, ST52
4. Outer Diameter: 219mm-4064mm
Wall Thickness: 3.2mm-30mm
5. Surface treatment: Painting, oil coating, Anti-corrosion & Insulation.
6. Ends: Pipe cap, Beveled edges or plain end, the protection of pipe end, anyway according to customers' requirement.
7. Package: Bulk cargo, pipe cap, steel strips bundled
8. Delivery time: According to the quantity
Packaging & Shipping of Q235B SAW spiral steel pipe: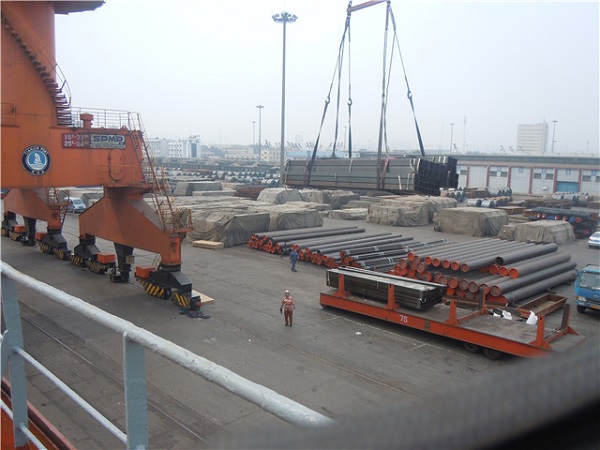 Spiral steel pipe certificate: