Description
galvanized steel wire Specifications: 
The galvanized steel wire is made by drawing high-quality carbon structural steel such as 45#, 65#, 70#, and then galvanizing (galvanizing or hot-dip galvanizing),a carbon steel wire galvanized on the surface by hot plating or electroplating.It is popularly used for optical cable,spring,fishery,every kind of protective guard and so on.
​The surface of the galvanized steel wire is smooth, smooth, free from cracks, knots, thorns, scratches and rust. The galvanized layer is uniform, the adhesion is strong, the corrosion resistance is durable, and the toughness and elasticity are excellent. The tensile strength should be between 900Mpa and 2200Mpa (wire diameter Φ0.2mm-Φ4.4mm). The number of twists (Φ 0.5 mm) is 20 or more, and repeated bending should be 13 or more times.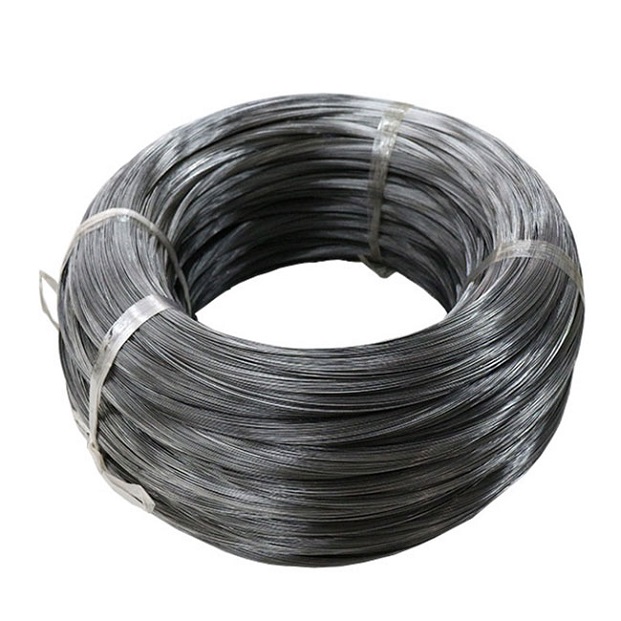 Detailed product description about 4.0 low carbon galvanized steel wire:
Products name: 4.0 low carbon galvanized steel wire
Type: low carbon
Diameters: 0.15-12mm
Tensile strength: according to the customer request
Standard: ASTM, BS, EN, ISO, DIN, JISG, KSD, TOCT, DA, DS, OTEVA
Packgaing: pack in plastic spool, reel, bag, drum, carton and so on
Material: SAE1006, SAE1008, SAE1010, Q195, Q235, C45, C50, C55, C60, C65, 65Mn, C72A, C72B, C80, C82B, CT9A, GCr15
Usage: for optical cable, spring, fishery, every kind of protective guard and so on.
| | | |
| --- | --- | --- |
| Diameter(mm) | Tensile Strength MPa | Weight of zinecoat g/m |
| 1.24-2.25 | 1340-1620 | 185-215 |
| 2.25-3.00 | 1310-1590 | 230 |
| 3.00-3.50 | 1290-1550 | 245 |
| 3.50-4.25 | 1290-1520 | 260 |
| 4.25-4.75 | 1290-1520 | 275 |
| 4.75-5.50 | 1290-1520 | 290 |
Galvanized steel wire production process: