Description
High Quality PPGL Color Coated Steel Coil/Sheet Product Description:
| | |
| --- | --- |
| Production Name: | High Quality PPGL Color Coated Steel Coil/Sheet price |
| Thickness: | 0.1-3.0mm |
| Width: | 500mm-1600mm Or According To Customer's Requirement |
| Length: | In Coil Or According To Customer's Demends |
| Paint Thickness: | Top Side:10-40um Back:3-30um |
| Color: | According to RAL color or clients sample |
| Coil Weight: | 1-12 Tons |
| Coil Inter Diameter: | 500mm/650mm |
| Coil Outer Diameter: | 700mm-1800mm |
| Package: | Standard export packing or as customer's requirements |
| MOQ: | 10 Tons |
| Departure Port: | Tianjin Port |
| Delivery Time: | 15~30 days after T/T prepayment or L/C date |
| Application Range: | Construction / machinery / stamping parts / A variety of tools / band saw material / saw blade deep drawing materials / electrical materials / automotive materials etc. |
Pre-coated steel coils are based on hot dip galvanized sheets, Hot-dip aluminum-zinc plate, electro-galvanized sheet, and the like. After surface pretreatment (chemical degreasing and chemical conversion treatment), the surface is coated with one or more layers of organic coating, followed by a baked cured product. Its name is also because it is coated with various colors of organic paint color steel coil, referred to as color coated rolls.
The color coated steel strip is made of hot dip galvanized steel strip as the substrate. In addition to the protection of the zinc layer, the organic coating on the zinc layer is used to cover and protect the steel strip from rust, and the service life is longer than that of the galvanized strip. 1.5 times.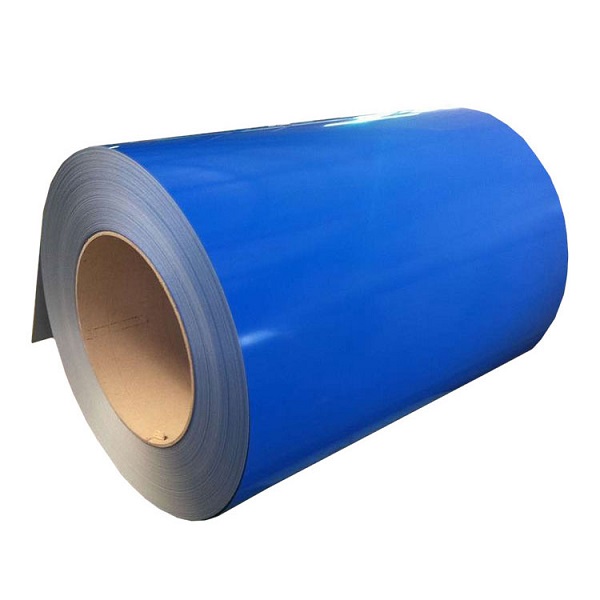 The color coil is light in weight, beautiful in appearance, good in corrosion resistance and can be directly processed. Colors are generally divided into gray, blue, and brick red, mainly used in advertising, construction, home appliances, electrical appliances, furniture, and transportation.
The coating used for the color coating roll depends on the environment in which the resin is used, such as polyester-silicon modified polyester, polyvinyl chloride plastisol and polyvinylidene chloride. Users can choose according to their own purposes.