Description
En10217 Standard P265GH S235 JR Spiral Welded Steel Pipe Product Description:
1. Commodity: spiral steel pipe for piling
2. Specification: Executive Standard: ASTM A 252, ASTM A53, EN10217, SY/T5037, Sy/T 5040, IS1978
3. Material: Gr1, Gr 2, Gr3, GrA, GrB, GrC, S235JR, S235, ST37, ST52
4. Outer Diameter: 219mm-4064mm
Wall Thickness: 3.2mm-30mm
5. Surface treatment: Painting, oil coating, Anti-corrosion & Insulation.
6. Ends: Pipe cap, Beveled edges or plain end, the protection of pipe end, anyway according to customers' requirement.
7. Package: Bulk cargo, pipe cap, steel strips bundled
8. Delivery time: According to the quantity
9.Test:Chemical component analysis, mechanical properties(ultimate tensile strength,yield strength,elongation) , metallographic test,technical properties(bending test,charpy-v impact test,hydrostatic test,x-ray test,ultrasonic test)
10.Steel grade: A, B, X42, X46, X52, X56, X60, X65, X70, GRADE 1, GRADE 2, GRADE 3, ST33, ST37, ST42, ST34-2, ST37-2,ST42-2, ST52-3, P195, P235, P265, S235, S355, GR.50, C250, C350, Q195, Q215, Q235, Q345.
11. Standard:API 5L, ASTM A252, AS1163, ASTM A572, EN10219, EN10217, ISO3183, GB/T9711, SY/T5037, SY/T5040.
Quality En10217 Standard P265GH S235 JR Spiral Welded Steel Pipe samples: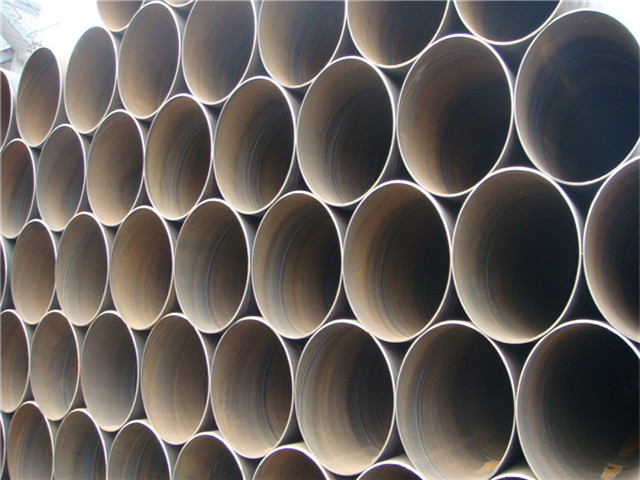 En10217 Standard P265GH S235 JR Spiral Welded Steel Pipe production flow chart:
Stable production conditions are very convenient for welding quality control and geometric size assurance. Due to the regularity of the spiral welded pipe and the uniform distribution of the weld, the spiral steel pipe has a very good ellipticity and end face perpendicularity with respect to the straight welded pipe, which ensures the accuracy of the pair alignment of the on-site steel pipe welding group. Effect on the flow characteristics of the transport medium The pressure drop in the transfer line is proportional to the length of the tube, the fluid viscosity coefficient, the fluid velocity, and the fluid drag coefficient, and inversely proportional to the inner diameter of the tube. The fluid drag coefficient is related to both the Reynolds number and the roughness of the inner wall surface of the tube.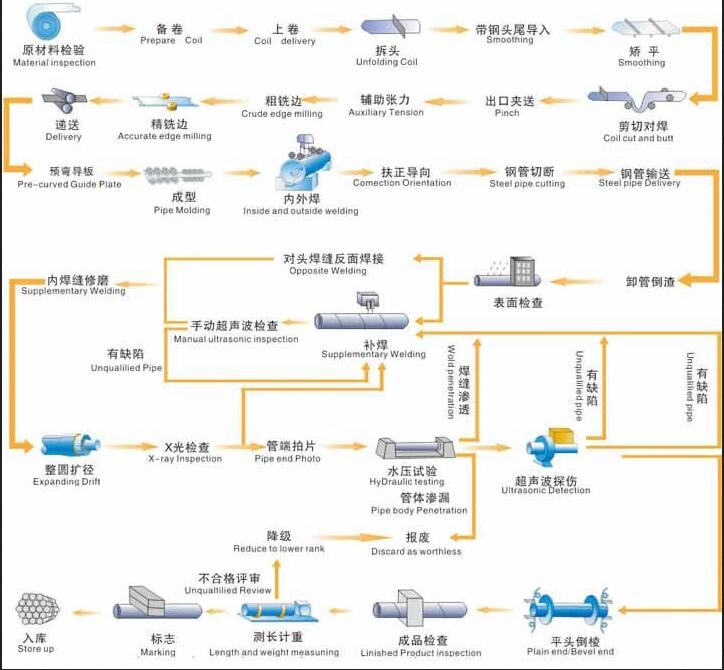 En10217 Standard P265GH S235 JR Spiral Welded Steel Pipe Packaging & Shipping: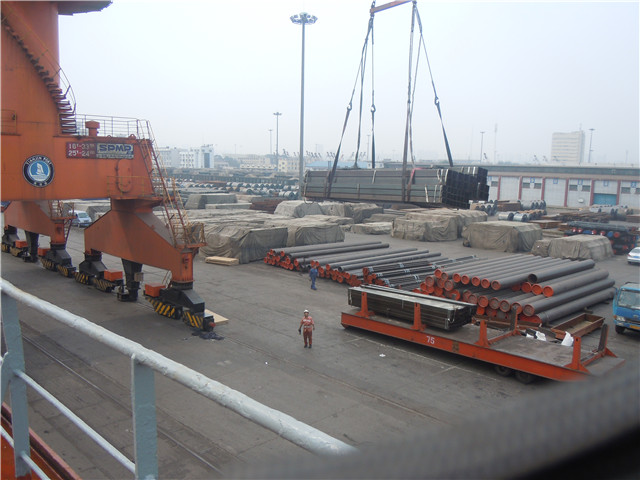 Spiral Welded Steel Pipe Certificate: