It is generally known that steel pipes are long, hollow tubes that are used for a variety of purposes. They are produced by two distinct methods which result in either a welded or seamless pipe. In both methods, raw steel is first cast into a more workable starting form. It is then made into a pipe by stretching the steel out into a seamless tube or forcing the edges together and sealing them with a weld.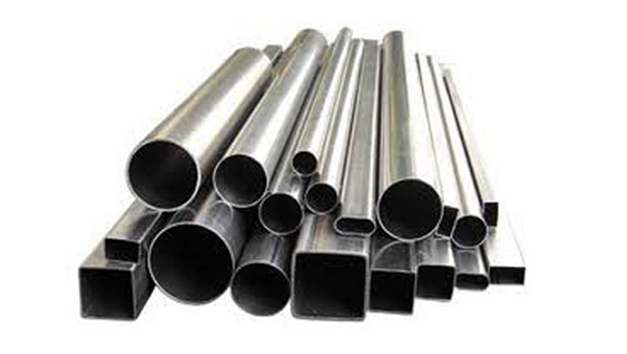 History About Steel Pipes
People have used pipes for thousands of years. Perhaps the first use was by ancient agriculturalists who diverted water from streams and rivers into their fields. The archeological evidence suggests that the Chinese used reed pipe for transporting water to desired locations as early as 2000 b.c. Clay tubes that were used by other ancient civilizations have been discovered. During the first century a.d., the first lead pipes were constructed in Europe. In tropical countries, bamboo tubes were used to transport water. Colonial Americans used wood for a similar purpose. In 1652, the first waterworks was made in Boston using hollow logs.
Development of the modern day welded steel pipe can be traced back to the early 1800s. In 1815, William Murdock invented a coal burning lamp system. To fit the entire city of London with these lights, Murdock joined together the barrels from discarded muskets. He used this continuous pipeline to transport the coal gas. When his lighting system proved successful a greater demand was created for long metal tubes. To produce enough tubes to meet this demand, a variety of inventors set to work on developing new pipe making processes.
Raw Materials
The primary raw material in pipe production is steel. Steel is made up of primarily iron. Other metals that may be present in the alloy include aluminum, manganese, titanium, tungsten, vanadium, and zirconium. Some finishing materials are sometimes used during production. For example, paint may be used if the pipe is coated. Typically, a light amount of oil is applied to steel pipes at the end of the production line. This helps protect the pipe. While it is not actually a part of the finished product, sulfuric acid is used in one manufacturing step to clean the pipe.
The Manufacturing Process of Steel pipes
Steel pipes are made by two different processes. The overall production method for both processes involves three steps. First, raw steel is converted into a more workable form. Next, the pipe is formed on a continuous or semicontinuous production line. Finally, the pipe is cut and modified to meet the customer's needs.
Our Company advantages
Sino East Steel Enterprise Co. Ltd. is a leading steel products manufacturer in China specializing in high quality steel products. Located in Tian Jin Industrial Park, Daqiuzhuang, our factory area is 60000 square meters with annual steel production capacity reaching 500,000 MT. The company has a very good experience in steel manufacturing. Years of technical capabilities and commitment to quality, have enabled us to build a broad client base across a wide range of market. The company follows business philosophy of 'Customer First', to strive for the progress with qualit service. We sincerely would like to set up business relationship with clients from all over the world in long run.
Our Advantages as follow:
1.We have our own factory to produce our products.
2.We have a number of excellent line service team.
3.We offer a full range of quality assurance services.
https://sesteelpipe.com/wp-content/uploads/2018/12/logo2-300x138.png
0
0
admin
https://sesteelpipe.com/wp-content/uploads/2018/12/logo2-300x138.png
admin
2019-12-09 11:47:37
2019-12-18 10:50:40
Four Things You Should Know About Our Steel Pipes