Description
20 foot 2 inch galvanized pipe product details:
| | |
| --- | --- |
| Product name | Factory price 20 foot 2 inch galvanized pipe |
| Material | Carbon Steel |
| Size | OD: 15-280 MM Thickness: 0.8-12.5 MM Length: 4.2-10.8 M |
| Surface | Zinc coating 120-650g/m2 |
| Certification | ISO9001 |
| Technique | ERW |
| Technology | Hot dip and cold rolled |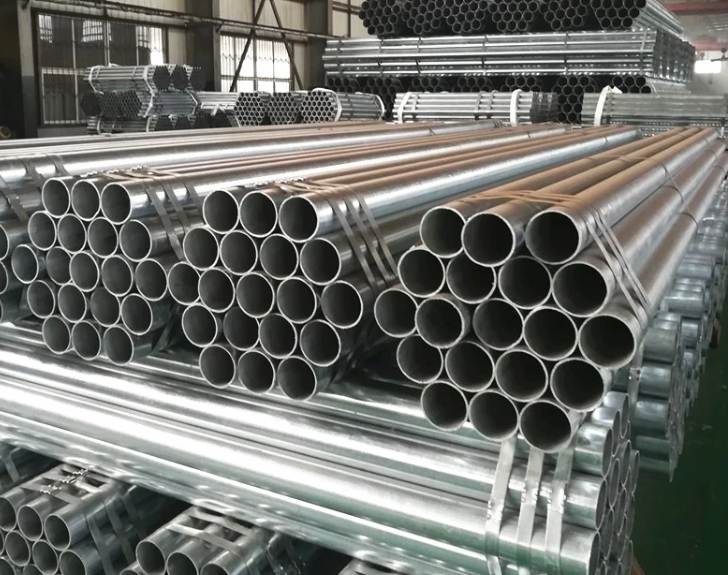 Galvanized steel pipes are divided into hot dipped and cold rolled galvanized steel pipe from the production process. It is precisely because these two types of galvanized steel tubes are not the same that they have created many different physical and chemical properties. In general, they have many differences in terms of strength, toughness and mechanical properties.
Hot dipped galvanized steel pipe is a steel tubing made by welding a steel plate or a steel strip after being rolled and formed. Based on this type of tube, the steel tubing is placed in a hot-dip galvanizing pool and formed after a series of chemical reactions. . The production process of hot-dip galvanized steel pipe is relatively simple, and the production efficiency is very high, and there are many varieties and specifications.
The cold galvanized steel tube uses the principle of cold galvanization on the steel pipe used to make the steel tubing have anti-corrosive performance. Unlike hot-dip galvanizing, cold-dip galvanizing coatings are mainly protected by electrochemical principles. Therefore, it is necessary to ensure that the zinc powder is in full contact with the steel, resulting in an electrode potential difference, so the surface treatment of steel is very important.