Description
| | |
| --- | --- |
| Standard: | API, ASTM, BS, DIN, GB, JIS |
| Certification: | API |
| Surface Treatment: | Brown painting |
| Special Pipe: | API Pipe |
| Alloy Or Not: | Non-alloy |
| OD: | 1/2″-10″ |
| Secondary Or Not: | Non-secondary |
| Application: | Hydraulic Pipe |
| fixed length: | 6 meter,5.8meter |
| Technique: | Cold Drawn |
| Packaging Details: | in bundle,plastic |
| Brand name: | Sino East |
| Delivery Time: | 20-30days |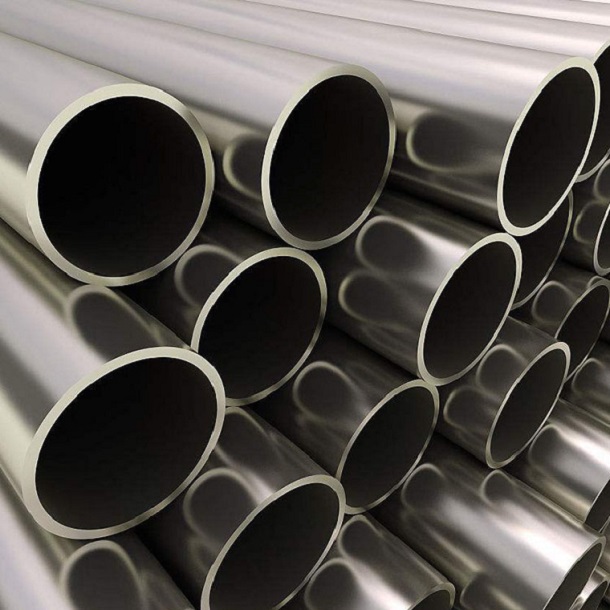 Stainless steel is an alloy of iron with a chromium content of at least 10.5%. Chromium produces a thin layer of oxide on the surface of the steel called the "passive layer." This prevents any further corrosion of the surface. Increasing the amount of chromium increases corrosion resistance.
Stainless steel also contains varying amounts of carbon, silicon and manganese. Other elements such as nickel and molybdenum may be added to impart other useful properties such as enhanced formability and enhanced corrosion resistance.
Materials: 12CrMo, 12CrMoV, 12Cr1MoV, GB3087, GB5310, 20G, 20MnG, 25MnG, 15CrMoG, 12Cr2MoG, 12Cr1MoVG, 16Mn, 27SiMn, 40Cr, 35CrMo, 45Mn2, Q345B, Q345C, Q345D, Q34.
| | |
| --- | --- |
| Surface finish | Characteristics and application |
| 2B | The surface brightness and flatness of no2B is better than no2D. then through a special surface treatment to improve its mechanical properties,No2B could nearly satisfy comprehensive uses. |
| No.1 | Polished with abrasive belt of grit#100-#200, have better brightness with discontinuous coarse stria, used as inner and external ornaments for building, electrical appliances and kitchen utensils etc. |
| No.4 | Polished with abrasive belt of grit #150-#180,have better brightness with discontinuous coarse stria, but thinner than No3, are used as bathtub buildings inner and external ornaments electrical appliances kitchen utensils and food processing equipment etc. |
| HL | Polished with abrasive belt of grit #150-#320 on the NO.4 finish and has continuous streaks, mainly used as buildings ornaments elevators, door of building, frontal plate etc. |
| BA | Cold rolled, bright annealed and skin-passed, the product have excellent brightness and good reflexivity like mirror, kitchen apparatus, ornament etc. |
| 8K | The product have excellent brightness and prefer reflexivity can to be the mirror. |