Description
Carbon steel pipes Description:
| | |
| --- | --- |
| Certificates | API, ISO |
| Process Method | Cold Drawn,cold rolled,Hot rolled,ERW,ERW,EFW |
| Face finished | Galvanized,Manual polished,mechanical polished,black paint on the face |
| Usage Range | structral pipe,oil or gas transportation,oil or gas transportation,line pipe. |
| packing | PP,PE,Bundle,caps both ends,according to customer requirement |
The carbon steel pipe is made of a steel ingot or a solid round steel through a perforation, and then is formed by hot rolling, cold rolling or cold drawing.Carbon steel tubes are divided into two types: hot rolling and cold rolling.
Hot-rolled carbon steel pipes are divided into general steel pipes, low and medium pressure boiler steel pipes, high pressure boiler steel pipes, alloy steel pipes, stainless steel pipes, petroleum cracking pipes, geological steel pipes and other steel pipes.
Cold-rolled carbon steel pipe is divided into general steel pipe, low and medium pressure boiler steel pipe, high pressure boiler steel pipe, alloy steel pipe, stainless steel pipe, petroleum cracking pipe, other steel pipes, and also includes carbon thin-walled steel pipe, alloy thin-walled steel pipe, and Rust thin-walled steel pipe, special-shaped steel pipe. The outer diameter of hot-rolled seamless pipe is generally larger than 32mm, the wall thickness is 2.5-75mm, the outer diameter of cold-rolled seamless steel pipe can be up to 6mm, the wall thickness can be up to 0.25mm, the outer diameter of thin-walled pipe can be 5mm, and the wall thickness is less than 0.25mm. Cold rolling has higher dimensional accuracy than hot rolling.
Carbon steel pipes product: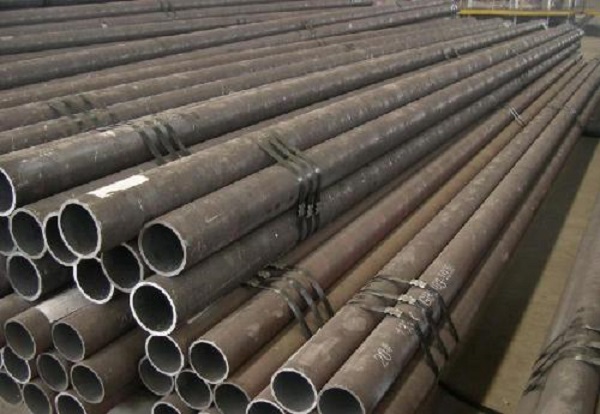 Advantages:
1、We have our own factory to produce our carbon steel pipes products.
2、We have a number of excellent line service team.
3、High strength, high internal pressure, convenient interface, smooth inner surface and good hydraulic conditions.